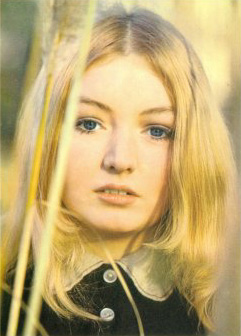 Een van de definities van conglomeraat is : toevallige samenvoeging van ongelijke delen.
Brian Epstein was manager van The Beatles die in de zomer van 1967 overleed. Hij wilde wegens grote belastingen in de tijd een effectieve business structuur maken en zo ontstond Apple Corps, een conglomeraat van verschillende activiteiten: kleding- en een filmafdeling, elektronica en Apple Records. Na de dood van Epstein probeerden The Beatles zelf zaken te doen. Meestal waren zij eigenlijk bezig met maken van muziek, eigen muziek maar zij haalden ook beginners uit de muziekwereld bij de label zoals James Taylor, Badfinger, Mary Hopkin en andere die later bekend werden.
Paul McCartney was producent van een lied van Mary Hopkin die nummer een in Groot Brittannië was geworden: Those Were the Days.
Dat is een Russische romance uit de jaren twintig van de twintigste eeuw (zie link: https://en.wikipedia.org/wiki/Those_Were_the_Days_(song) ).
Na de doorbraak van het liedje met Mary Hopkin zijn overal ter wereld, in vele talen, covers van het liedje gemaakt. De weg van de wereldpopulariteit  was: The Beatles-->Brian Epstein-->business-->conglomeraat-->Apple-->dood van Brian Epstein-->Paul McCarney(producent, Apple Records)-->Mary Hopkin.
Links
THE BEATLES APPLE AND BEYOND 1968:  https://www.youtube.com/watch?v=fkYZHpBeFKE
Mary Hopkin : https://www.youtube.com/watch?v=y3KEhWTnWvE
Bing Crosby:  https://www.youtube.com/watch?v=D9ArphpVxtg
Dolly Parton: https://www.youtube.com/watch?v=w_sjHnzPyT4
Nederland(  Rozella, Anne Luc en Harry spelen 'Doos met elpees', een eigen hertaling van Those were the days van Mary Hopkins tijdens de Theehuissessie op 14 juni 2009 in Maarssen ) : https://www.youtube.com/watch?v=EW_nMBdf0GU
In het Spaans: https://www.youtube.com/watch?v=S5aSGx9ITAs
In het Duits; https://www.youtube.com/watch?v=T-jtxFOsmsk
In het Italiaans : https://www.youtube.com/watch?v=33cJ3AWD_0E
Joegoslavië : https://www.youtube.com/watch?v=6y_MxCDSrGs
Helmut Lotti: https://www.youtube.com/watch?v=auEaAMh9src
Russische links: https://www.youtube.com/results?search_query=%D0%94%D0%BE%D1%80%D0%BE%D0%B3%D0%BE%D0%B9+%D0%B4%D0%BB%D0%B8%D0%BD%D0%BD%D0%BE%D1%8E